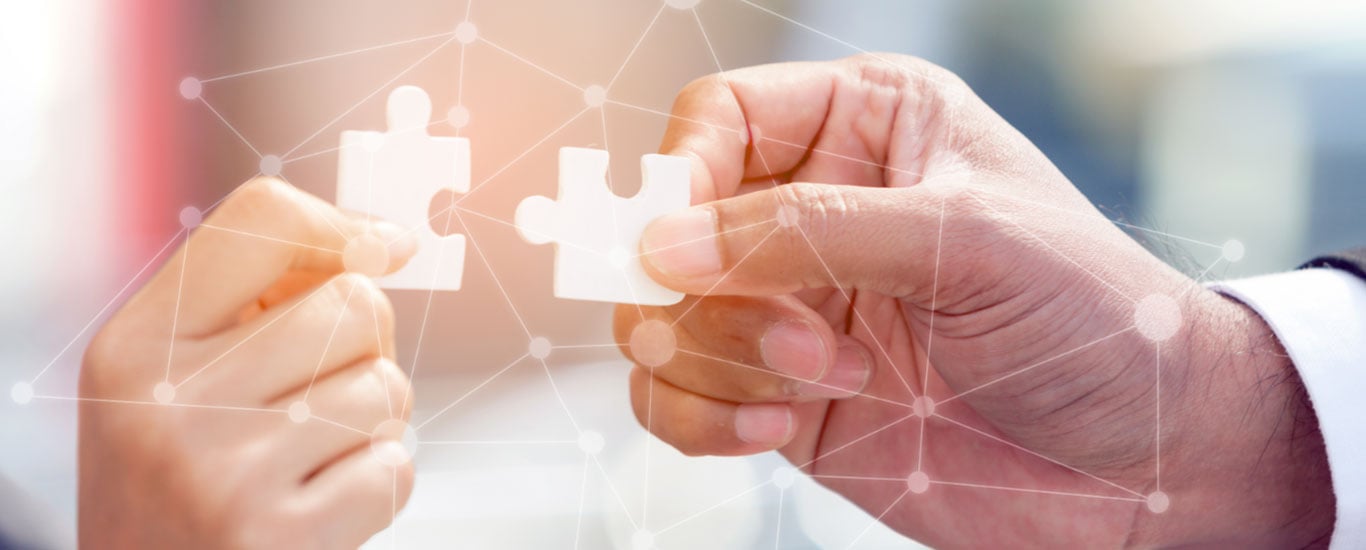 Delivering value through an ecosystem of partners
Axtria's technology partners are the industry leaders, cloud enablers, and analytics & insights innovators. With the partners, Axtria brings innovative solutions, ensures the best-in-class implementation, and creates a measurable impact on the global scale.
BECOME A PARTNER
Enterprise-class client-ready solutions
The Life Sciences industry is a unique one. It is an intricately integrated ecosystem of five key players – pharma, patient, provider, payer, and policymaker. Pharma companies create life-saving drugs and treatments through a highly innovative R&D set up and closely work with and manage the relationships with all the other players engaging them in unique ways. To operate effectively in such a complex, dynamic, and highly regulated environment, life sciences companies need solutions that are curated to address business problems. Axtria's sole focus is on creating solutions to help pharma companies transform their customer engagement experience through data, cloud software, and AI.
Axtria partners with global technology leaders, cloud enablers, and analytics & insights innovators to bring state-of-the-art solutions to market. With our partners, Axtria brings innovative solutions that connect their CRM and HR systems, sales and marketing functions, and the commercial IT ecosystem to bring in the best-in-class commercial excellence. The partnership ensures the best-in-class implementation and creates a measurable impact on the global scale in the life sciences industry.

Access to the latest technologies

Encourage innovative solutions

Implementation and knowledge transfer best practices

Efficiency and cost savings
Our strategic partners
Axtria is a strategic partner to AWS, and we use AWS in all our product offerings -, Axtria SalesIQ™, Axtria DataMAx™, Axtria InsightsMAx™, and Axtria CustomerIQ™. Axtria's AWS practice consists of hundreds of certified associates with thousands of hours of experience building solutions on Cloud leveraging AWS.
Axtria is an AppExchange partner with Salesforce. Built on Salesforce, Axtria SalesIQ™ is a cloud-based end-to-end sales planning and operations product suite for global life sciences organizations. Axtria and Salesforce collaborate extensively for the client deployment of Axtria SalesIQ™, resulting in faster deployment and synergy gains.
Axtria and KNIME are OEM partners. Axtria enables scale & efficiency using KNIME by driving analytics-ready data aggregates, real-time collaboration, workflows, and governance. Axtria's KNIME practice is one of the largest in commercial pharma, being used widely by Axtria across different areas in the data to insights journey.
Axtria earned the SI Partner of the Year Award for their commitment to enablement, has invested over 600 hours in training and enablement within Dataiku DSS and continuously growing. Dataiku and Axtria are partnering from a strategic standpoint.
Snowflake is the customers' solution for data warehousing, data lakes, data engineering, data science, application development, and securely sharing and consuming shared data. Axtria uses the Snowflake database for data integration, enabling scalability and secured and governed access to client data.
Axtria partners with WhizAI to expedite HCP outreach, sales performance and monitor campaign effectiveness with instant actionable insights for our clients.
Axtria helps enable ThoughtSpot for its clients beyond the traditional BI and solves the issue that arises when answers are not readily available in dashboards. Axtria DataMAx™ uses ThoughtSpot for descriptive analytics.
Axtria is a BI partner of MicroStrategy and has strong implementation experience. Axtria associates are well versed with the MicroStrategy and have implemented it in several life sciences organizations with a flair understanding of its enterprise readiness, Mobile BI, annotation, and Solid Visualization.
As Reltio's premier partner, Axtria provides MDM consulting, implementation, and support services to life sciences clients. Axtria has successfully implemented Reltio MDM for top 10 and top 20 life sciences firms, with a proven solution/delivery approach, and our talent base of Reltio-trained, certified, and experienced associates.
As an Informatica SI partner, Axtria provides implementation, consulting, and support services across Informatica's data management suite of solutions, ranging from MDM, RDM, DQM, and data integration. Axtria has successfully implemented Informatica solutions for top life sciences firms with extensive domain knowledge on life science data assets/use cases, and Informatica experienced and certified talent base.
Axtria has partnered with CliniOps, a pioneer in digital solutions for Hybrid and Decentralized Clinical Trials (HybridDCT), to bring speed to insights for the global clinical trials. Together, we will provide the industry's first Unified Platform for HybridDCT, powered by its patented application. We are committed to making clinical trials accessible, faster, and efficient with advanced data-driven solution offerings from study startup to submission.
Sign up to get the best-curated content
straight to your inbox
Subscribe to our library updates
Be the first to access our thought leadership content, webinars, videos, podcasts and more!