Life sciences data landscape
The industry is at an accelerated state of data availability across every aspect of the patient journey and stakeholder landscape. Data lakes offer the capabilities that enable scalable, flexible data management, and analytics to cope with the variety, velocity, volume and veracity of big data.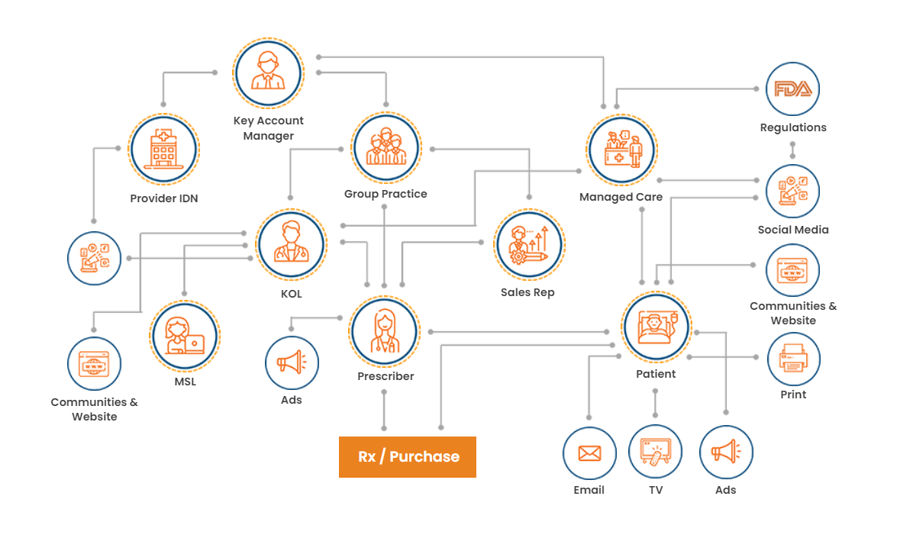 Store everything, analyze anything with real-time data processing

Data storage
Store a variety of data of different velocity, volume, and veracity.

Data sharing
Secure access-based sharing of data using application programming interfaces (APIs).

Improved query performance
Enable agility in analytics life cycle.

On-demand data exploration
Improve data quality across all layers.

Faster analytics
Pre-built data models for traditional analytics, such as sales force effectiveness, market and competition, brand and promotion, customer, and patient analytics.

Best-in-class technology
Integration with leading tools and technologies to fulfil analytical needs.
Modern big data framework on cloud
Leverage a cutting-edge big data framework on the cloud to experiment and explore new data sources with unprecedented scale and flexibility​
Rapid ingestion of structured and unstructured data sources
Data Lake supporting a full range of structured and unstructured data sources across all functional areas
A culture of exploration and experimentation
Proactive exploration of business questions, redundant KPIs, and adaptation to market trends to gain competitive advantage​
Srong governance
A strong governance process to manage time and cost implications
Digital engagement
Contextual insights to engage with relevant consumer-driven market and build a complete and accurate picture of customers' digital footprint
Sign up to get the best-curated content
straight to your inbox
Subscribe to our library updates
Be the first to access our thought leadership content, webinars, videos, podcasts and more!