AI/ML-driven solution applications
Predict brand share impact with market access and contracting changes for informed strategies and rebate discussions
Measure the impact of payers on brand performance with multivariate modeling for direct and indirect quantification
Analyze market access scenarios to enable granular plan-level contracting decisions
Axtria's comprehensive 'managed care framework' and performance indicators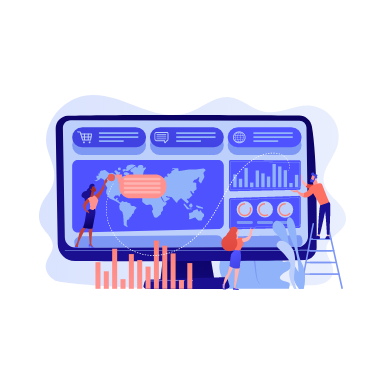 Customer groups
Payer access
Sales performance
Rebates
Claims rejections and reversals
Sales performance
Channel distribution (Hospital/IDN/GPO)
Chargebacks
Copay cards
Vouchers
Rebate programs
Benefit investigations
Wholesale and downstream inventory
Trade SLA compliance
High-impact solutions offered
Managed markets analytics and HEOR
Managed markets analytics and HEOR
Unveil market complexities with Axtria's deep domain and strategy consulting expertise in managed markets, and hands-on experience with traditional and emerging datasets in this space.
Managed care spillover
Managed care spillover
Examine the impact of 'share of practice' changes in one category on others. Data from multiple feeds come together into the modelling environment, to help map the managed care landscape for a brand.
Copay elasticity analysis
Copay elasticity analysis
Drive your product market share by assessing the impact of self and competitor copay by individual plan category, with the help of Axtria's copay elasticity models.
Deal assessment
Deal assessment
Optimize deal performance with a comprehensive evaluation of all the factors that influence a deal. Axtria's deal assessment framework provides predictive capability for effective negotiations.
Managed care influence analysis
Managed care influence analysis
Optimize resource allocation by assessing managed care influence along with other local drivers. With geography profiling for each key driver, the analysis can be performed at a sub national level (varied geography levels).
Payer segmentation
Payer segmentation
Focus on high value payer segments with Axtria's segmentation models that help guide 'where to play' and 'how to win' decisions. Key outputs include actionable segments, opportunities, and action plans.
Sign up to get the best-curated content
straight to your inbox
Subscribe to our library updates
Be the first to access our thought leadership content, webinars, videos, podcasts and more!