Challenges and business needs across the enterprise
Heavy product pipeline in different therapeutic areas, and onboarding of new products
Different reporting needs for different teams such as field, home office, brand, and executive
Managing a high volume of cross-functional HCP and HCO data
Data available in silos with different versions of the truth
High maintenance cost of multiple systems and high infrastructure investment
Consumption of enterprise-wide data and integration of various workstreams such as sales, marketing, and managed markets to make strategic decisions
Enabling data-driven insights across the enterprise
Home Office and Executives

Sales Force, Brand Teams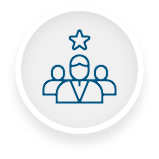 IT Infrastructure

Data Scientists and Analytics Users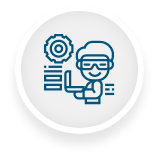 Select the role to learn more
Bringing Sales, Performance Summary, Forecast, and Competitive Insights for Executive Leadership and Home Office users to make strategic business decisions in real-time.
Trusted Data | Breaking Silos | Meaningful Metrics
Select the role to learn more
Answering critical business questions to enhance the efficiency and effectiveness of sales and marketing strategy.
Integrated Data | Intelligent Visuals | Next Best Action
Select the role to learn more
Unparalleled innovation with integrated technology- agnostic cloud-based glassbox solutions.
Robust | Secure | Scalable | Agile
Select the role to learn more
Real-time insights enabled by integrated data with a holistic view across business functions.
Self-serve Data Exploration | Intuitive Insights | Storytelling
Our offerings
Big data analytics and data lakes
Business intelligence and data visualization
Sign up to get the best-curated content
straight to your inbox
Subscribe to our library updates
Be the first to access our thought leadership content, webinars, videos, podcasts and more!