Teradata – HIVE – Redshift – Azure – Talend – HBASE – Google – Cloudera – MAPR – Hortonworks – Informatica – Oracle
Big data strategy consulting and architecture
Evaluate legacy data infrastructure and adapt to new age data requirements
Feasibility study and portfolio analysis
Access both from within and outside the organization for data maturity and propose strategies optimum for organization, considering best offers available in Industry.
Adoptability
Work with different organization stakeholders to prioritize use case and business development for Big data and Cloud adoption. Build a roadmap and define steps for adoption.
Leading industry solutions
Leverage deep industry understanding, evaluate leading services in the market, and adapt data infrastructure to suit the organization's needs.
Transition-aware architecture
Provide a big data and Cloud Architecture transition roadmap that creates minimum interruption to the business process.
Big Data Challenges
Life sciences organizations often face challenges to manage and derive meaningful insights from big data. They cannot achieve the proper value of big data only with technological implementations, but the Commercial IT and the Data Scientists need to work in tandem to achieve the common goal – better patient outcomes.
Massive number of data sources

Complex data environments

Chaotic and unstructured external data

Speed required for data to decisions
Massive number of data sources
01
Massive number of data sources

Internal data systems, cloud, apps, sensors - no one expected that number of data sources would increase so rapidly and will be so varied​
Complex data environments
02
Complex data environments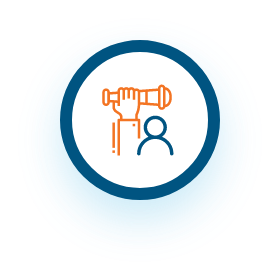 Multiple systems, slow legacy databases and data warehouse - disparate, custom built, low integration, cumbersome privacy rules & requirements, encryption - all inhibit access​
Chaotic and unstructured external data
03
Chaotic and unstructured external data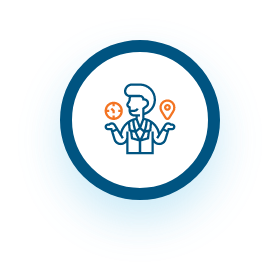 Syndicated – national, specialty, lab, EHR, pharmacy, etc. - social, web, demographic, geographic, weather, chats, and so on..​
Speed required for data to decisions
04
Speed required for data to decisions

Data not ready for analysis, low automation, processes not streamlined, batch processing, heavy dependency on technical skills​
The value big data can deliver
In today's data-driven economy, every aspect of a business is impacted by how data is leveraged using cloud, technologies, and AI/ML. The organizations that effectively apply the big data:
Enable pre-processing in the cloud using suitable tools, saving 90% of analysts' time, allowing them to focus on analysis
Decrease dependency and usage of expensive and unsuitable tools for pre-processing, saving license costs
Allow business and data scientists to readily access data securely to provide actionable insights
Reduce fraudulent use of data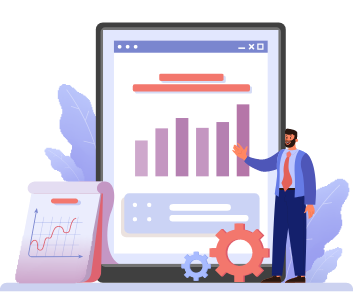 Sign up to get the best-curated content
straight to your inbox
Subscribe to our library updates
Be the first to access our thought leadership content, webinars, videos, podcasts and more!