Challenges impacting the medical devices industry
Stringent regulatory environment
Stringent compliance and audit requirements
Outcome based contracting models
Increasing cost pressures
Complicated sales process
Demonstration and services oriented selling
Demand for clinically and technically skilled reps
Complex sales crediting rules
Data complexities
Disparate and disjointed data sets
Lack of formalized sources of data
Large unstructured data sets
Dynamic customer base
Multiple selling contact points
Paradigm shift towards virtual sales channels
Relation-based purchase decisions for certain products
Volatile product portfolio
Intricate products hierarchies
Rapid product innovation
Fast product obsolescence
Our Solution
Axtria's medical devices solutions, powered by product suites such as Axtria SalesIQTM – Axtria's integrated cloud-based product suite, can manage the end-to-end planning and operations workflows, with complete audit trails for compliance. They can drive the correct behavior to achieve strategic goals and company vision while improving productivity across various business and support functions, including sales field and management, human resources, finance and accounting, compliance, customer service and success, and account management.
Comprehensive medical devices sales performance management
Unified sales planning and execution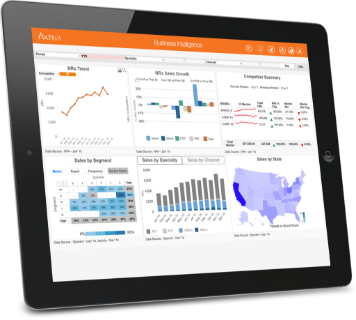 End-to-end integration

Self-service collaboration

Data validation and governance

Smart execution with embedded analytics

Efficiency gains

All processing within Axtria SalesIQTM
Sign up to get the best-curated content
straight to your inbox
Subscribe to our library updates
Be the first to access our thought leadership content, webinars, videos, podcasts and more!