Our clinical service offerings
Leverage Axtria's deep domain and consulting experience along with AI-driven technology solution
to support clinical development.
Data fitness assessment
Data fitness assessment
Identify data consistency, quality, and visibility gaps
The framework of process and governance to improve clinical data management
Ensure regulatory compliance of the data sets through its journey
Standards management
Standards management
Clinical Data Interchange Standards Consortium (CDISC) standards management from protocol design to regulatory submission
Enable trial optimization – resulting in faster outcomes
Provide automated and consistent mapping with data lineage
Events monitoring
Events monitoring
Support the regulatory submission process and adverse event (AE) reconciliation
Enhanced safety monitoring and corrective actions to increase the trial's chance of success
Advanced analytics
Advanced analytics
Solve the clinical data aggregation and visibility constraints for better outcome
Provide robust controls to implement data quality and governance
Enable data validations across clinical data sets as per business rules
Next generation clinical data management system (CDMS)
Next generation clinical data management system (CDMS)
Site selection using both analytical and qualitative techniques to determine the most favorable location for a clinical study operation
Signal detection, monitoring, evaluation, and reporting of safety signals in AE
Data verification and validation
Data verification and validation
Clinical systems and their data sets follow GxP compliance
Verification and validation provide data compliance for all the above offerings
Our solutions for the unmet needs in clinical domain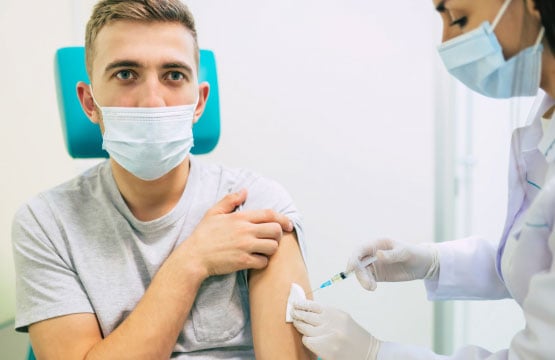 Clinical program access
How can clinical programs be made available to patient populations across the globe?
Data fitness assessment
Events monitoring
Standards management
Data verification and validation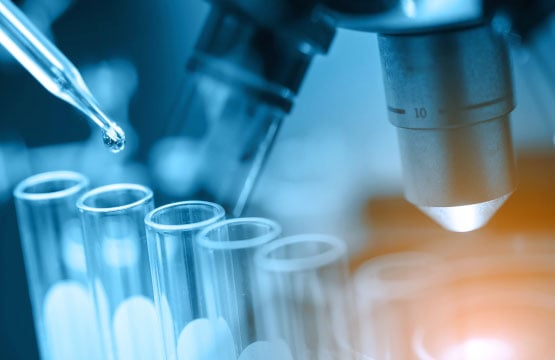 Agile Clinical Development
How life sciences R&D can act upon the information gathered during the clinical trial to advance the clinical trial rapidly ahead or pivot, if needed, in certain situations?
Data fitness assessment
Events monitoring
Standards management
Data verification and validation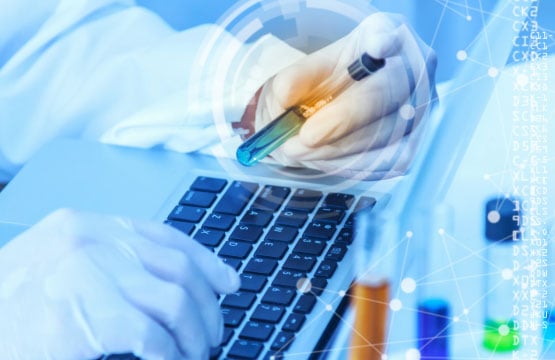 Digital trials
How is data collected, sourced, and made compliant and secure when collected right at the source and before it is transferred over to the trial sponsor?
Advanced analytics
Next generation CDMS
Data verification and validation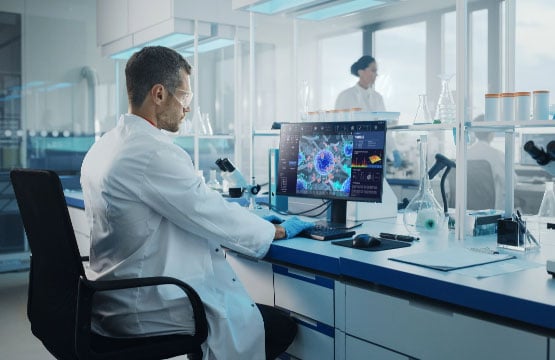 Analyzing Clinical Development strategy
How does life sciences R&D examine, analyze, and predict the future of a compound for potential investment?
Data fitness assessment
Advanced analytics
Next generation CDMS
Data verification and validation
Our work in Clinical Development
Leverage patient-centric, advanced technology solutions that redefine drug development to improve the efficiency
and outcomes of clinical trials.
CDMS enablement
Axtria partnered with a global pharmaceutical company to transform CDMS from an outsourced partner to a new platform managed by the company's internal IT services organization. The effort resulted in quicker turnaround time and enhanced data exchange speed (94% faster), better user experience, secure data sharing and access, and real-time application log monitoring to detect issues.
Clinical data processing solution for biomarker extraction
A diversified healthcare company that supports community-based specialty practices across the US partnered with Axtria to use electronic medical record (EMR)/electronic health record (EHR) data to get a complete patient view and deliver clinical insights to physicians. Axtria built a highly sophisticated solution leveraging optical character recognition (OCR), natural language processing (NLP), and machine learning to enable easy dissemination of patient insights to physicians to aid R&D and improve the delivery of treatments to patients.
Study management enrollment/ engagement prediction system
A healthcare provider collaborated with Axtria to develop an advanced analytics-driven study management enrollment/engagement prediction system to identify trends in patient data using large volumes of high-velocity EMR and wearable device data. Several data sources were combined to provide patient health monitoring insights and alerts to a patient and her physician. The effort resulted in more frequent and actionable insights to stakeholders, including doctors, hospital network, and network administrators.
Social listening monitoring for adverse events
For the clinical trials group of a leading pharmaceutical company, Axtria built an adverse event reporting (AER) engine to automate the identification of adverse events using various natural language processing (NLP) and supervised machine learning techniques. The effort resulted in an 80% reduction in manual identification effort. The company can also configure the solution to provide insights for marketing and compliance.
Impact to make for efficiency gains in Clinical Development processes

Progress towards real-time data collection

Find efficiencies (2x) to bring down lag times

Move towards hybrid trials

Prescriptive insights to change the way trials are conducted and gain efficiencies
Sign up to get the best-curated content
straight to your inbox
Subscribe to our library updates
Be the first to access our thought leadership content, webinars, videos, podcasts and more!